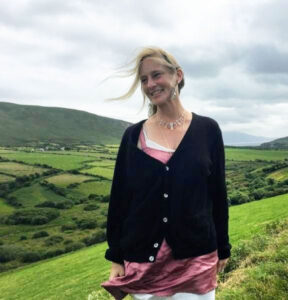 Special readings – Monday afternoons at Evolve Chocolate & Cafe, Fairhaven, Washington
Do you desire more Presence, Joy and loving Awareness in your life? Is your soul speaking to you about what you have come into this lifetime to be, experience, explore? Would you like guidance and clarity regarding relationships, work, family, health, ascension?
A heaven & earth angel reading is a sacred, safe & light-filled opportunity  to ignite your own divine inner wisdom, to explore more of who you are, to activate your dreams & heart desires.
In every reading, Oonagh invokes the highest vibration of love & light to come forth as she tunes in and reads oracle cards from angels, archangels, nature spirits, Mother Mary and more. Crystal and flower energies contribute, as well as visitations from those who have passed. Oonagh's spiritual gifts include clairaudience, clairsentience, clairvoyance, loving communion with faerie & nature spirits, the angelic realms, Mother Earth & the Divine Feminine.
For over 10 years, Oonagh has been sharing readings in the U.S. and overseas in Ireland. She is grateful to open her heart to give and receive in this manner.
Contact Oonagh here to arrange a place and time for an hour long reading
Special readings – Monday afternoons at Evolve Cafe in Fairhaven
Order Your Heaven & Earth Angel Reading
Heaven and Earth Angel Readings cost $120.00 and are one hour long.
Testimonials
\
""
Oonagh's readings are beautiful, heartful, joyful downloads of spiritual alchemy. I felt seen and encouraged on my path in ways that tended to deep patterns…full of loving challenge for me to move to my next evolution. I recommend Oonagh's readings to anyone who is looking to be witnessed in a way that provides clarity and motivation, unlocking new resources for support on your path.
Summer
ancestral healer, writer
""
I felt seen and understood in ways that matter to me. New doorways opened at a soul level during my reading with Oonagh. Her energy is so uplifting, clear and loving.
Shoshana
artist, spiritual counselor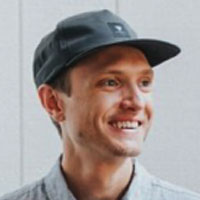 ""
I had an angel reading with Oonagh a few days ago, and I can already feel my life changing in profound ways based on what was discovered about myself during our call. I feel that these angel readings are extremely valuable for everyone at any time in life — and especially for young adults such as myself who are in the early stages of our careers, and can use the information from the readings to help guide us on our journeys.
Wheeler
Graphic Designer & Co-Founder of Latitude Studio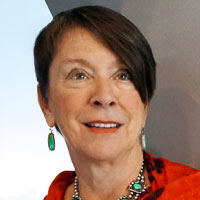 ""
Oonagh's readings from the heart are full of joy and extremely valuable. She has helped me discover ignored parts of myself and new creative choices which have led to more clarity and loving self-acceptance.
Genai
shamanic and vibrational healer and teacher
""
The Intuitive reading I had with Oonagh was one of the most exciting, magical, joyful experiences I have had since moving to Santa Fe. Oonagh's gift goes way beyond the reading from the cards.  Her very presence transforms and she takes on a luminous glow that flashes with excitement and joy. Her intuition goes deeper by far than what is implied with the cards, and her delivery is filled with emotion and physical expression. You know that she is totally involved with you and what she "sees" for you – all with love.
Richard
healer and computer systems engineer
""
My reading was a remarkably accurate revelation and confirmation of my innermost thoughts regarding questions I've had about how to move forward with my life. What a gift!!
Don
author, lawyer, energetic land clearer
""
My intuitive reading with Oonagh changed my life.
Dolores
international interior designer
""
Oonagh's heart based connection to Divine Light is evident even just being in her presence. She radiates a pure light essence that has the capacity to make manifest all the magic that normally cannot be seen. She has a special connection to the Faerie realms and they speak through her physical vessel in the readings. Every card she pulled for me was like a direct message from Source, providing exactly the insight I seemed to be needing at the time. Oonagh's gift is meant to be shared now at this time to help facilitate our personal and planetary embodiment of our highest essence nature!
Taryn
visionary fiber artist
""
My reading with Oonagh Elisa was a unique, spirit-filled experience. I felt she connected with a divine vibration as she interpreted the cards from her magical deck. Oonagh intuitively tapped into the higher realms of wisdom with incredible fluidity and gifted me with clarity and valuable guidance for my life's purpose, during a challenging transformational time on my journey forward. What a blessing!
Joyce
retired real estate developer
""
I have been blessed by 2 intuitive card readings with Oonagh Elisa.The energy she carries is wise, whimsical, insightful, creative and authentic. The space she holds for others unfoldment and understanding is sacred. I recommend her readings highly and without reservation.
Jan
family therapist